Simple Chop Suey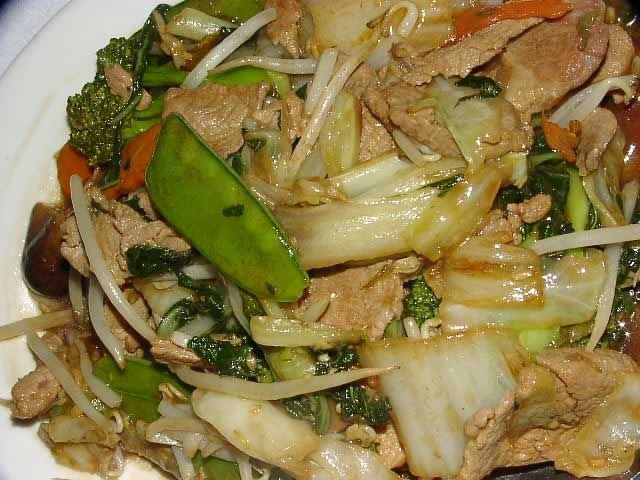 4 servings
Ingredients:
1 sm Onion, sliced
2 ea Carrots, julienned
8 oz Can bamboo shoots
12 oz Can bean sprouts
1 tb Sunflower oil
1 sm Garlic clove, crushed
3 tb Soy sauce
Preparation:
Drain the bamboo & sprouts. Remove as many of the green pods as possible. Heat the oil in a wok & crush the garlic into it. Add the onion & carrots. Stir fry for a few minutes or until the onion has softened slightly. Stir in the bamboo shoots & cook for a minute. Add the bean sprouts & cok for another minute. Add soy sauce. Serve immediately.